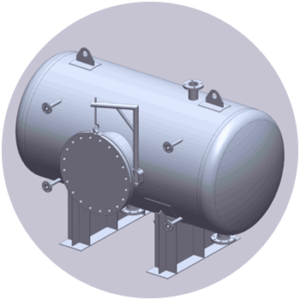 "Building Information Models are an excellent way to show complex details in a clear, meaningful manner. When the information is linked via secure, real-time web capabilities, companies can dramatically improve business processes and achieve goals that were previously unattainable." 
Knowledge is Power…Understand Your Assets
Asset management has been important to successful companies for many years. But it wasn't until the ISO 55000 asset management system was published in 2014 that there was a clear road map to gaining comprehensive, systematic asset management improvements.
Each company has so many assets that comprehensive asset management can be overwhelming. That is why Draftech offers a window of understanding into the ISO 55000 asset management system through plant asset management. Leveraging advanced tools and processes to clearly visualize asset data, Draftech can help you measurably improve your plant asset management.
The phrase, "I see what you are talking about," is more often said when non-expert stakeholders and executives see plant asset data in virtual, 3D representations that accurately depict complex conditions. The visualization of asset data improves confident decision making.
Draftech treats your plant data as an asset and manages it accordingly. From planning through design to construction and operation, proven tools and processes are used to ensure you can access meaningful asset information on your computers or your mobile devices in real time.
Using the steps laid out in ISO 55000, Draftech can help your company dramatically improve your plant asset management and better understand how to use the one-of-a-kind ISO 55000 system to improve other areas of a company.
Call today to learn about how a Plant Asset Management Assessment can help your company begin to leverage the ISO 55000 asset management system to gain measurable improvement in production and profitability.